Emma Quann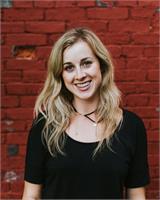 "Yoga is a state of peace, wholeness and of balance, in which allows for an unraveling journey towards one self."
Although the interest of yoga sparked long ago for Emma, she started her journey three years ago. Coming from a background in music, dance and theatre, yoga felt naturally familiar to Emma. Having a deep interest in energy healing and connecting with ones self is what sent Emma to seek further understanding of yoga. A graduate of the Maritime Yoga College as a 200hr Yoga Alliance Certified Instructor, Emma is thrilled to share her passion and knowledge to others, guiding them towards their own yoga journey.
Emma Quann is currently not instructing any classes.