Emma Quann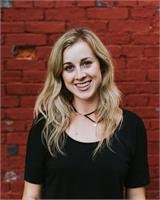 "Yoga is a state of peace, wholeness and of balance, in which allows for an unraveling journey towards one self."
Although the interest of yoga sparked long ago for Emma, she started her journey three years ago. Coming from a background in music, dance and theatre, yoga felt naturally familiar to Emma. Having a deep interest in energy healing and connecting with ones self is what sent Emma to seek further understanding of yoga. A graduate of the Maritime Yoga College as a 200hr Yoga Alliance Certified Instructor, Emma is thrilled to share her passion and knowledge to others, guiding them towards their own yoga journey.
Emma Quann instructs the following:
Practiced in a room heated to a temperature of 40°C. A great practice for BEGINNERS because of the basic sequencing of poses designed for the more intense environment. The same benefits of your longer practices in a shorter amount of time, this 45min practice will leave you feeling energized!




A DFI signature service, created by owner Dave MacEachern. This truly dynamic class combines all the best that DYNAMIC FITNESS has to offer. This hot class is designed to boost your metabolism, burn calories and take you to your 'ATHLETIC' edge! HOT ATHLETICA is a 45-minute mix of high-intensity cardio intervals, strength training, core work, and power yoga in the warmth of 95 degrees.