Jessica Gillis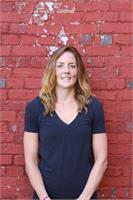 Jessica began her fitness journey a decade ago as a participant and immediately became hooked on the euphoria she felt by leading an active lifestyle.
Always in pursuit of a challenge, Jessica has completed numerous road races, including five half marathons and a triathlon with no intent of slowing down. In 2013, with the goal of sharing her passion for fitness with others, Jessica completed the Personal Training Specialist (PTS) certification with the Canadian Fitness Professionals Association (canfitpro) and has been instructing group fitness classes ever since.
Jessica believes that physical fitness is the key to longevity as it equips us with the confidence, determination and power needed to conquer any challenge - whether it be mental or physical. She is very excited to join the Dynamic team to lead her all-time favorite class - Hot Athletica!
Jessica Gillis instructs the following:
Your entire body will love this 60 minute workshop on the roller. A tool designed to release the fascia surrounding overused muscles - and to help tone the underused ones!




A DFI signature service, created by owner Dave MacEachern. This truly dynamic class combines all the best that DYNAMIC FITNESS has to offer. This hot class is designed to boost your metabolism, burn calories and take you to your 'ATHLETIC' edge! HOT ATHLETICA is a 45-minute mix of high-intensity cardio intervals, strength training, core work, and power yoga in the warmth of 95 degrees.